Regular price
$109.99 USD
Regular price
Sale price
$109.99 USD
Unit price
per
Sale
Sold out
Notes
Tobacco, Rose Damask, Musk
Description
Entre Ses Lèvres. Between her lips rests an unlit cigarette, with a coy smile and smudged lipstick. The hazy scent of damp, unfamiliar skin, used linens and bad decisions pungently wafts through a seedy motel room. Tobacco and a wilting but ruddy rose dominate this fragrance that dries down to a leathery sweetness.
Notes: Tobacco, Carnal Musk, Rose
Additional Information
 Redwood Alchemy utilizes professional fragrance ingredients & raw aromatics to create unique, high quality, small-batch scents by hand. ALLERGY ALERT: These products were created in a facility that uses concentrated natural plant ingredients and may cause reactions in people with plant related allergies. Before using any new product you should perform a patch test for reactions or sensitivities. For external use only.
Our Bottles: 10ml bottles are travel size bottles with a label and come in a wax sealed box. 30ml full size usually come with full artwork when available.
Share
View full details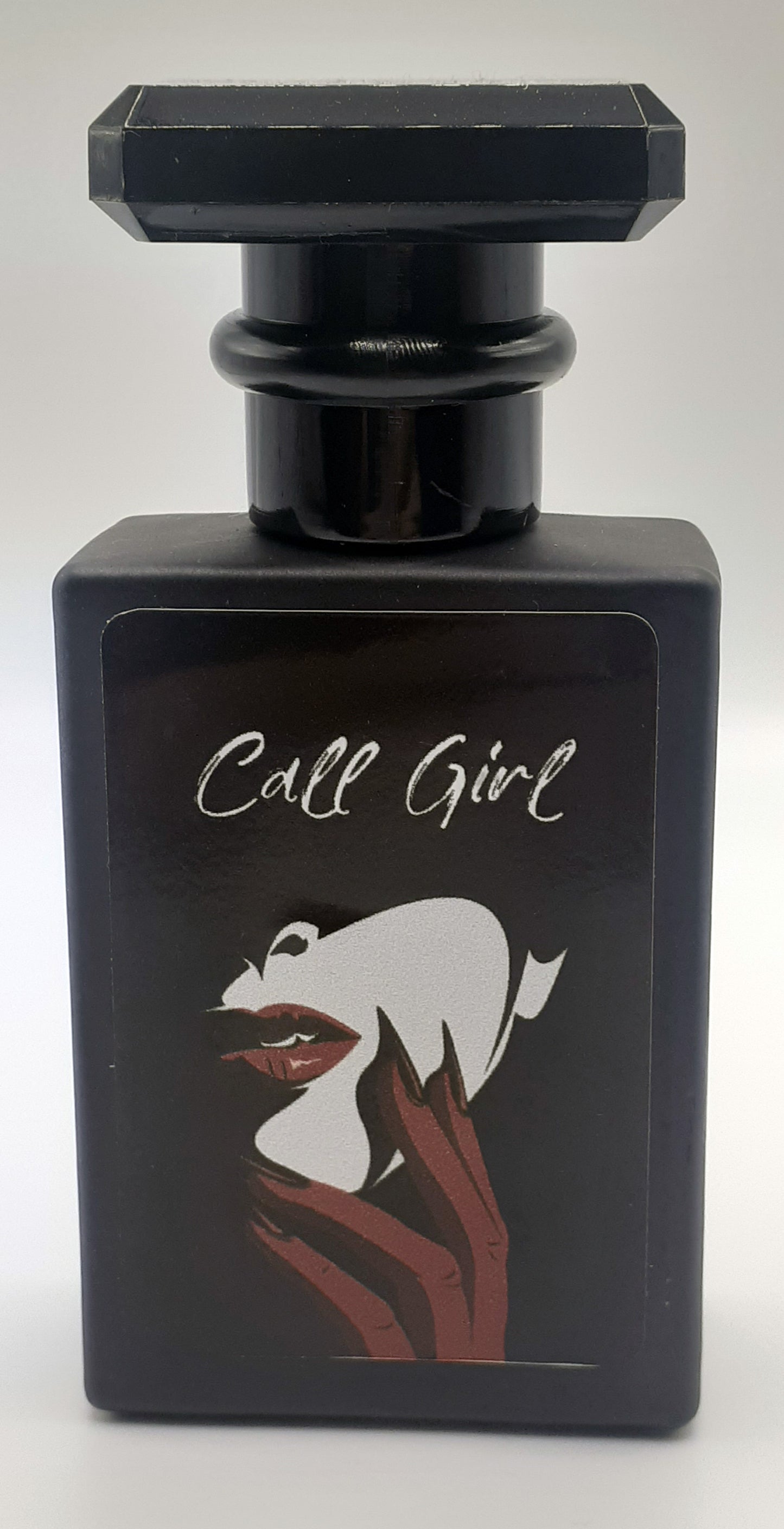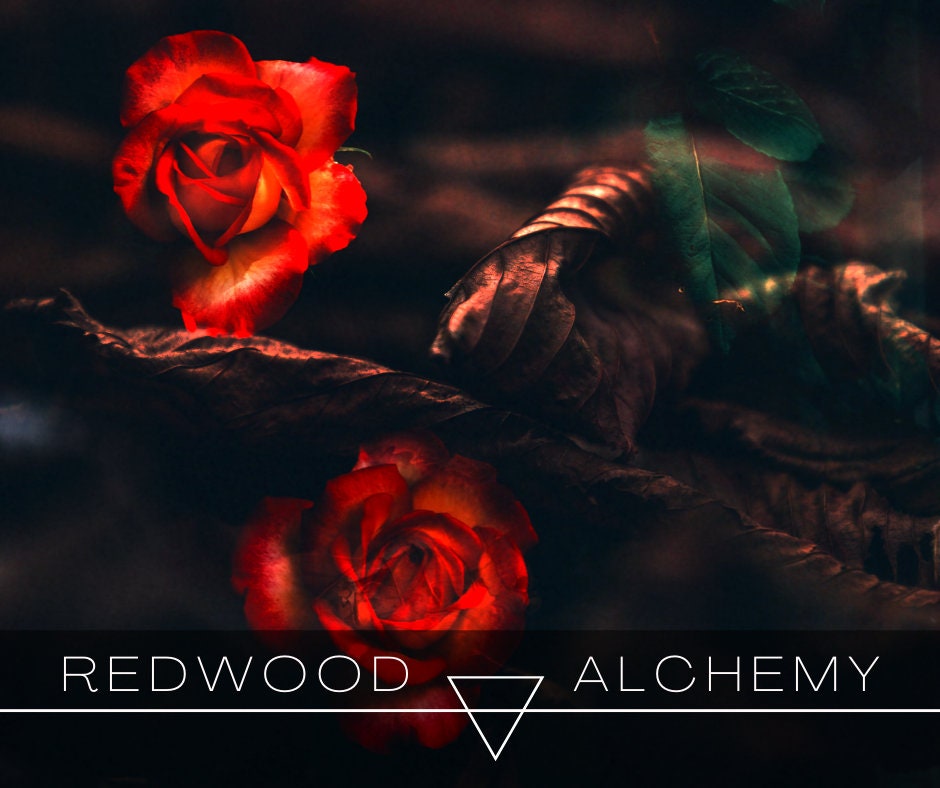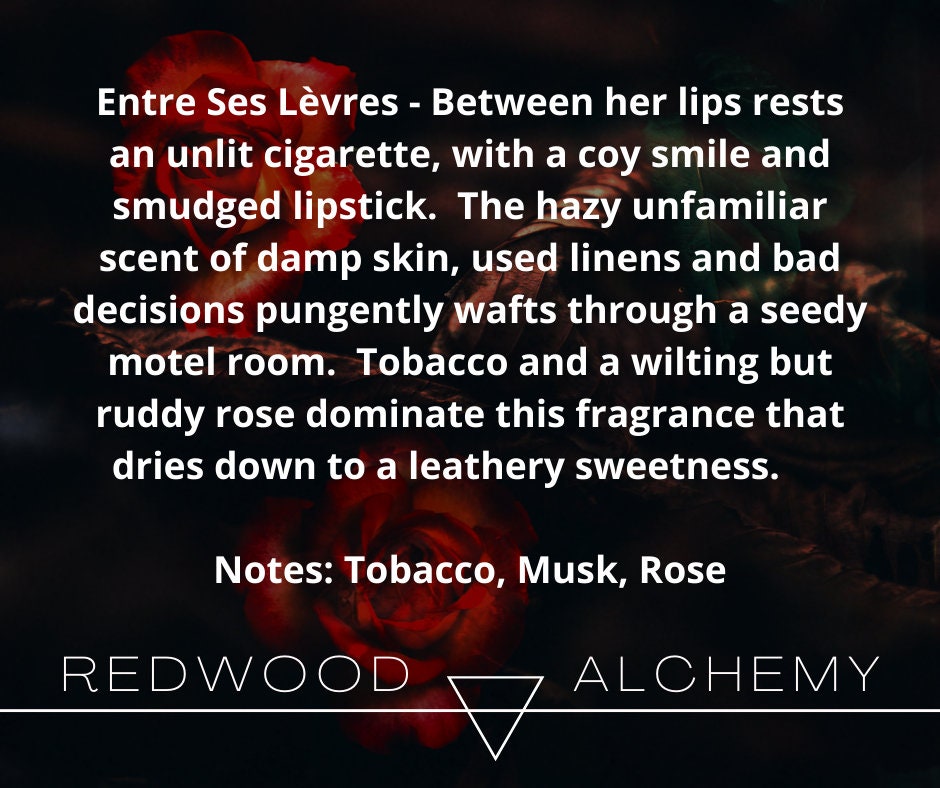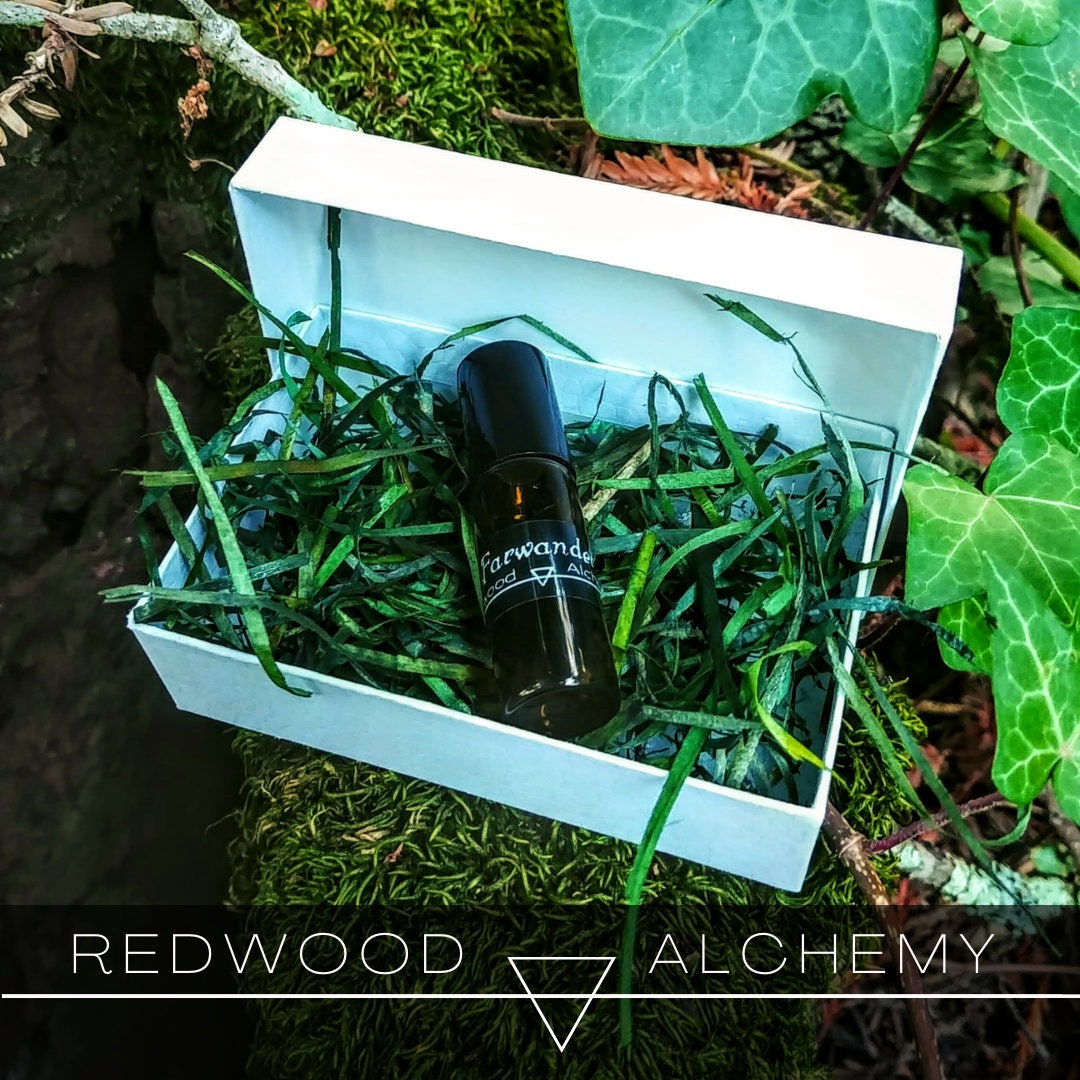 An, oh-so naughty but refined tobacco and rose fragrance
Roses can come in many forms from soapy to downright slinky and scandalous and if you are looking for the latter, you have to get ahold of Call Girl because this is an, oh-so naughty but refined tobacco and rose fragrance. I definitely smell Bulgarian Roses and there is something deeper underneath adding another overlay of the rose variety and true to the description on the website I am getting the unmistakable smudge of expensive lipstick or creamy wax violets (however you wish to interpret them). I know this is supposed to tell the scent story of a night encounter in a seedy motel, but I can't help but think of a classy well sought-after mistress in bygone French, Austrian or Russian courts. It's a bit exotic in ways with the rose petals and the stately tobacco combined with the kiss of violet and silk skin musk elevates this call girl to Maîtresse-en-titre! Bravo Redwood!
Bar Hooker Scent
It's definitely a bar hooker type smell, spot on.
Sultry, complex, and delicious.
Sultry, complex, and delicious. This call girl is seductive and street-smart, but she's also self-possessed, and appreciates the finer things in life: fine leather, heavy linen sheets, lush flowers, bespoke fragrance, high-end cosmetics, good bourbon. For me, it summons the image of a night in a luxury hotel, rather than a quickie in a motel room.