Regular price
Sale price
$39.99 USD
Unit price
per
Sale
Sold out
Notes
Frankincense, Myrrh, Copal, Cinnamon, Conifer, Salt
Description
Based upon real-life, historical documents and analysis of Egyptian funerals and mummification rituals, this unguent embodies an authentic herbal mix of wood resins, oils, aromatic spices and papyrus reminiscent of actual mummification materials used in ancient Egypt.
Notes: Papyrus, Frankincense, Myrrh, Copal, Rose, Cinnamon, Lavender, Conifer, Natron
Additional Information 
Redwood Alchemy utilizes professional fragrance ingredients & raw aromatics to create unique, high quality, small-batch scents by hand. 
Our Bottles: 10ml bottles are travel size bottles with a label and come in a wax sealed box. 30ml full size usually come with full artwork.
Share
View full details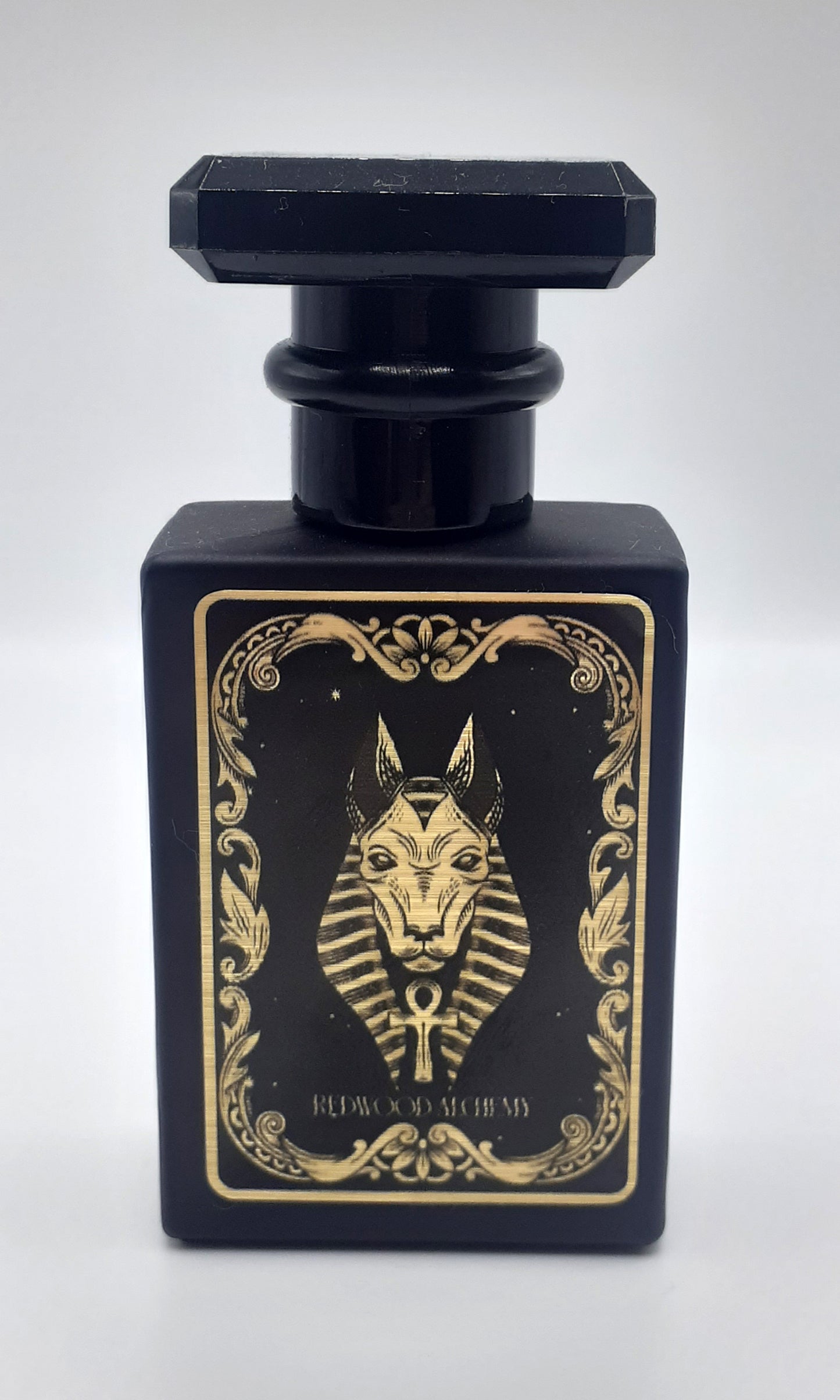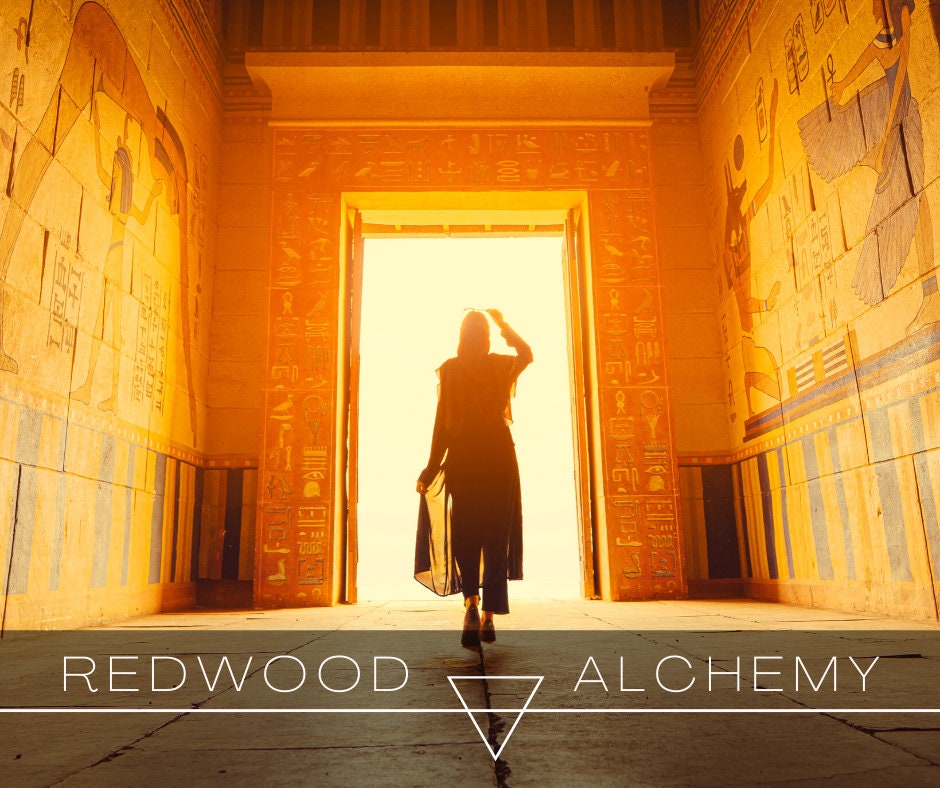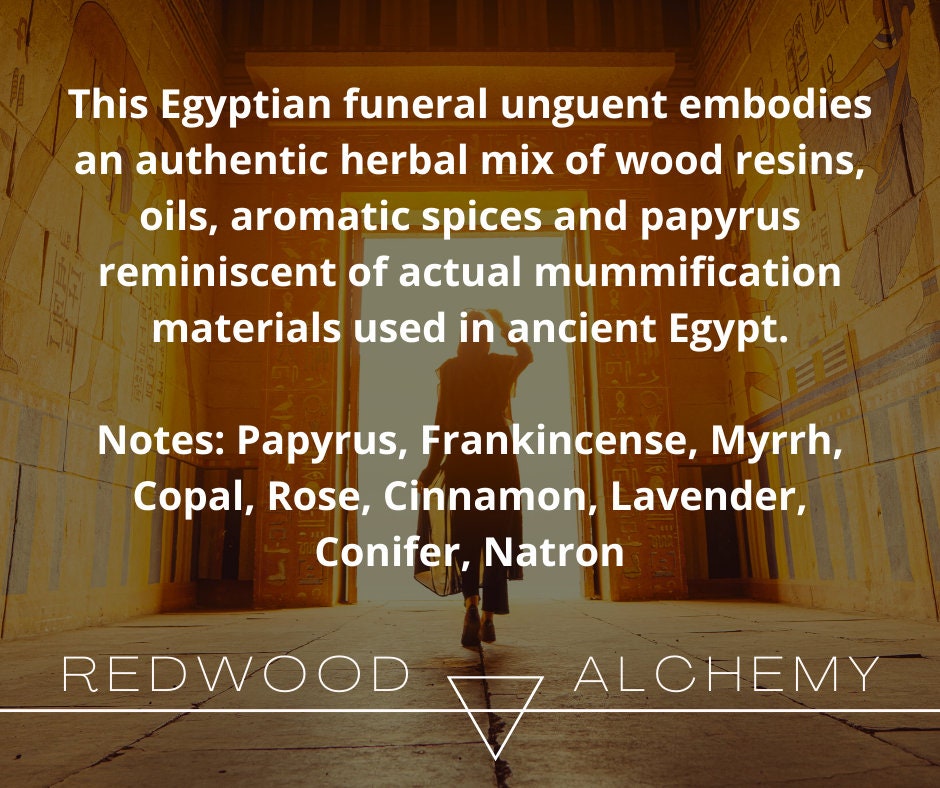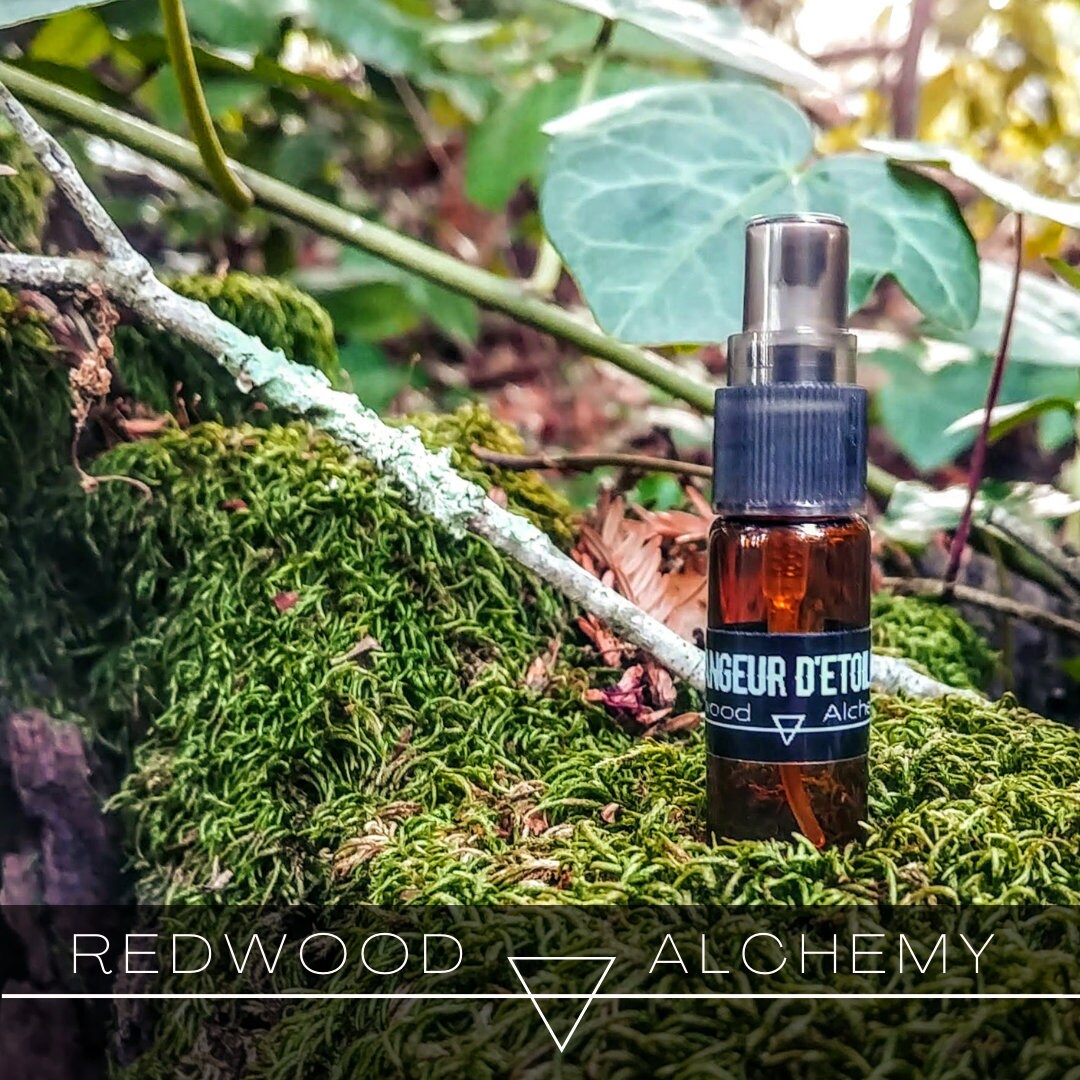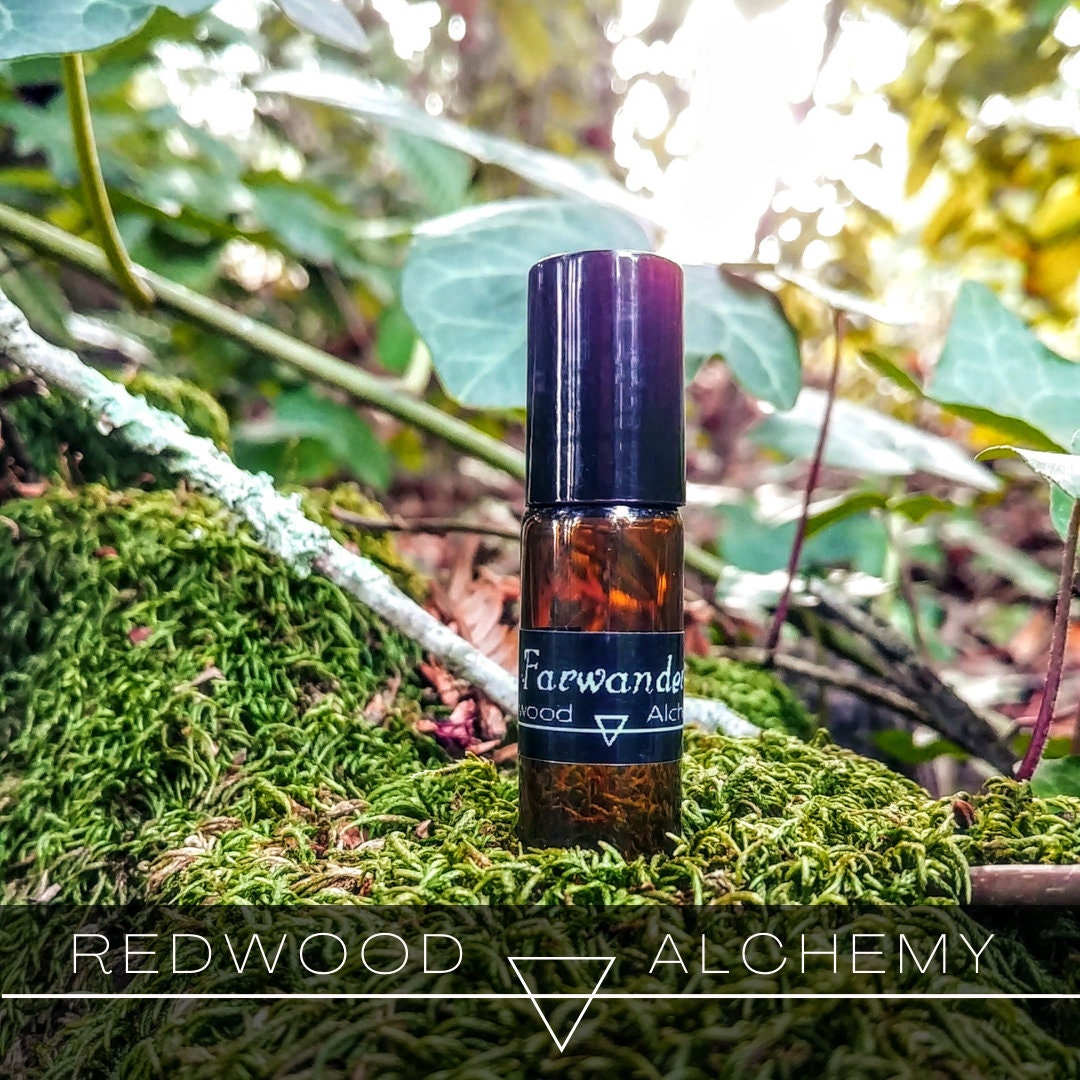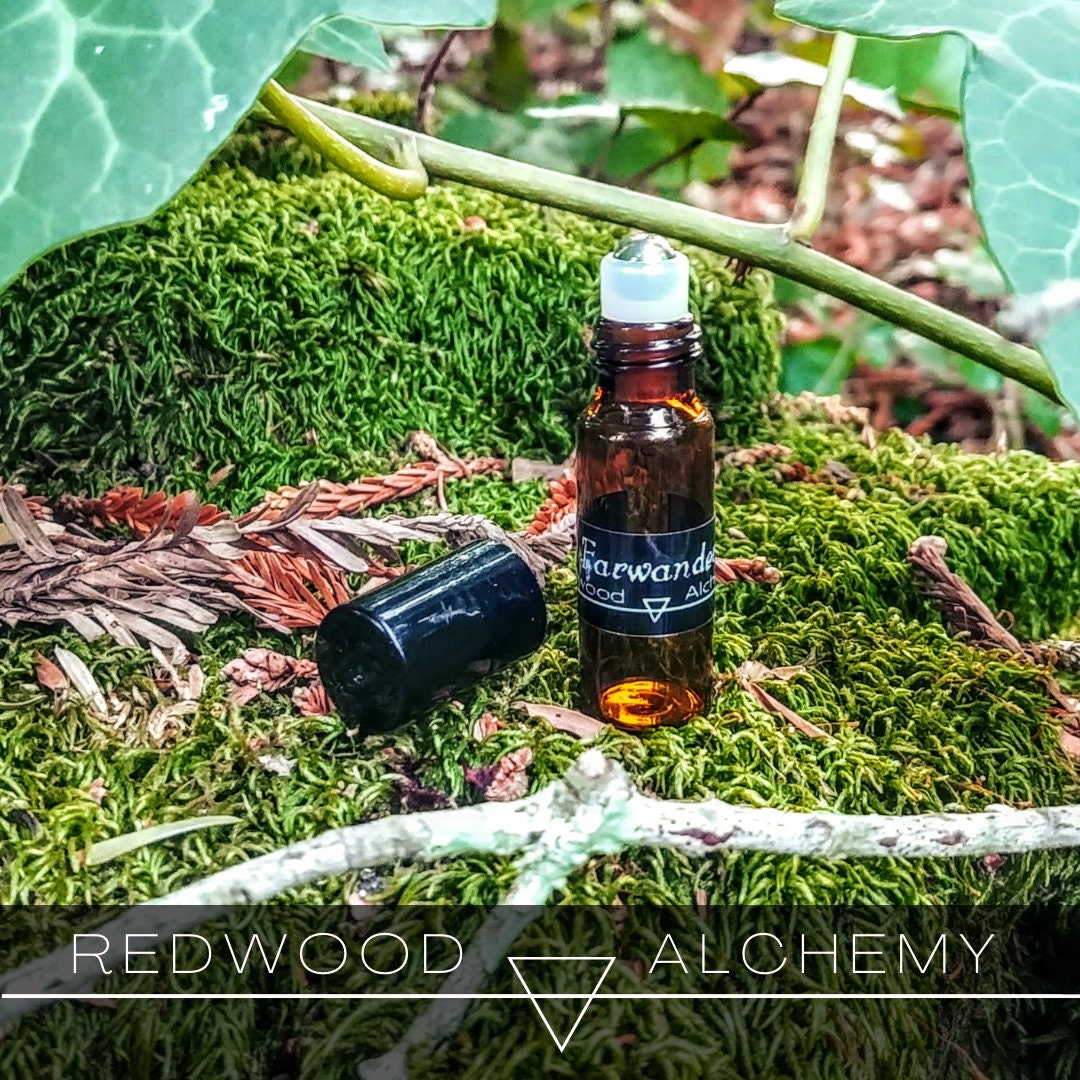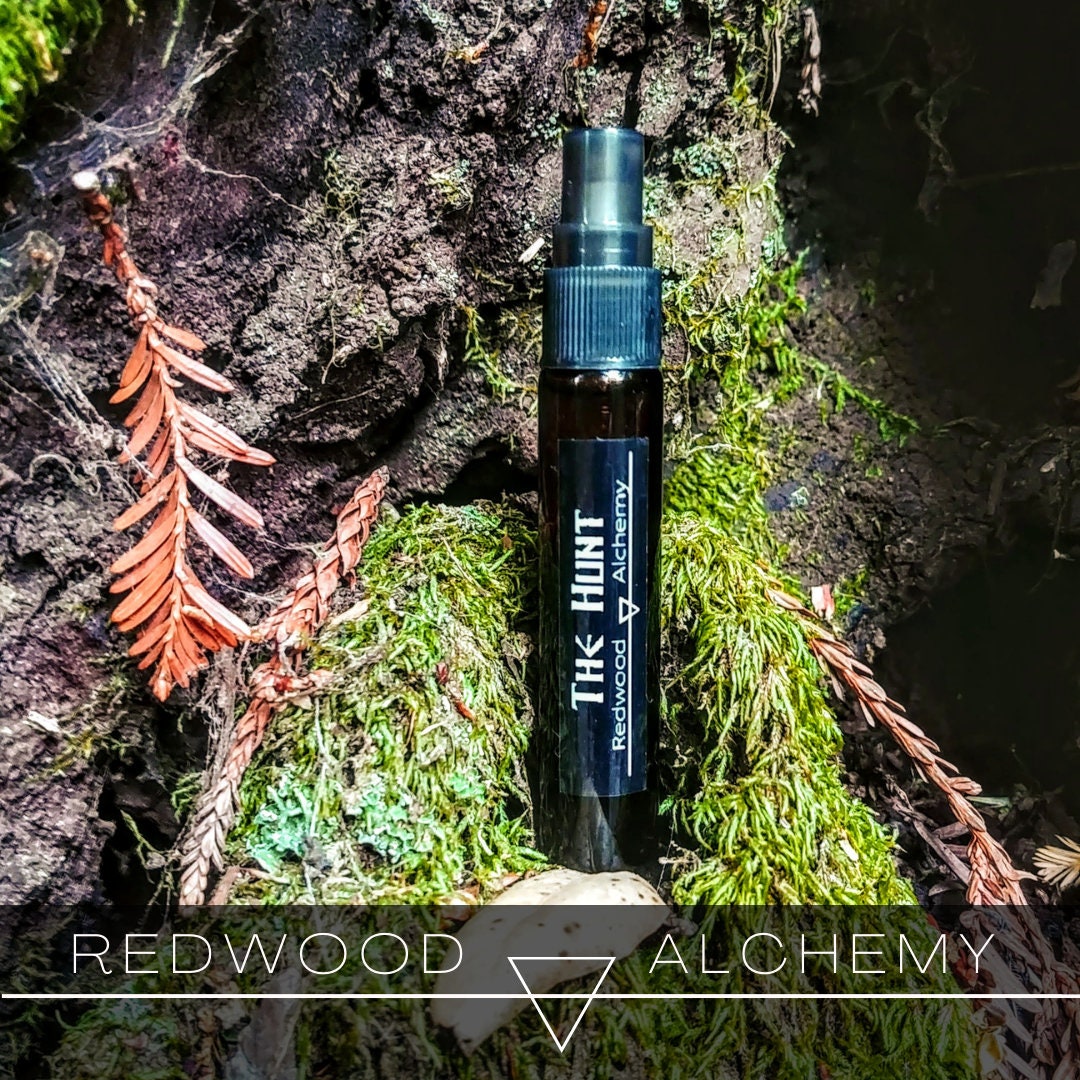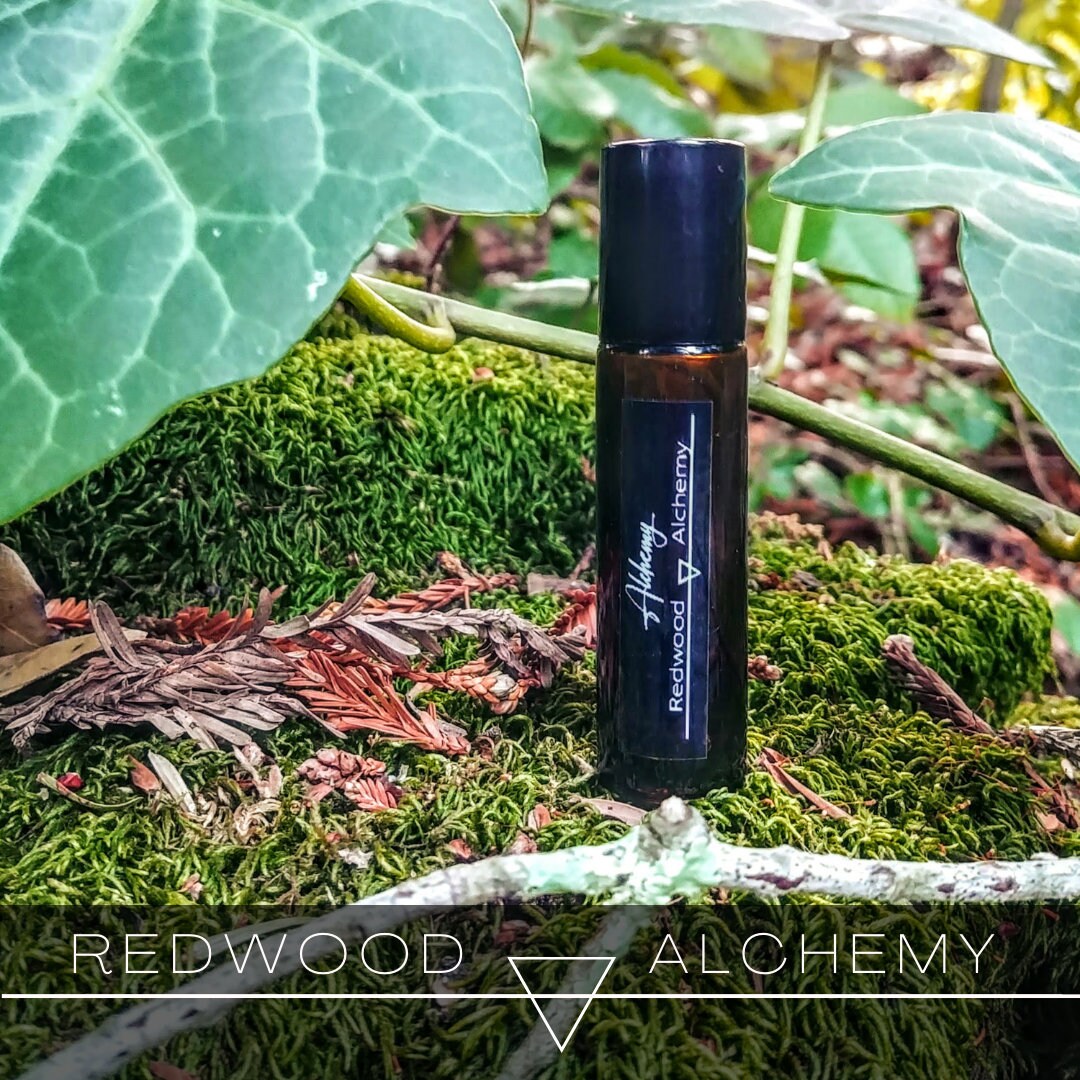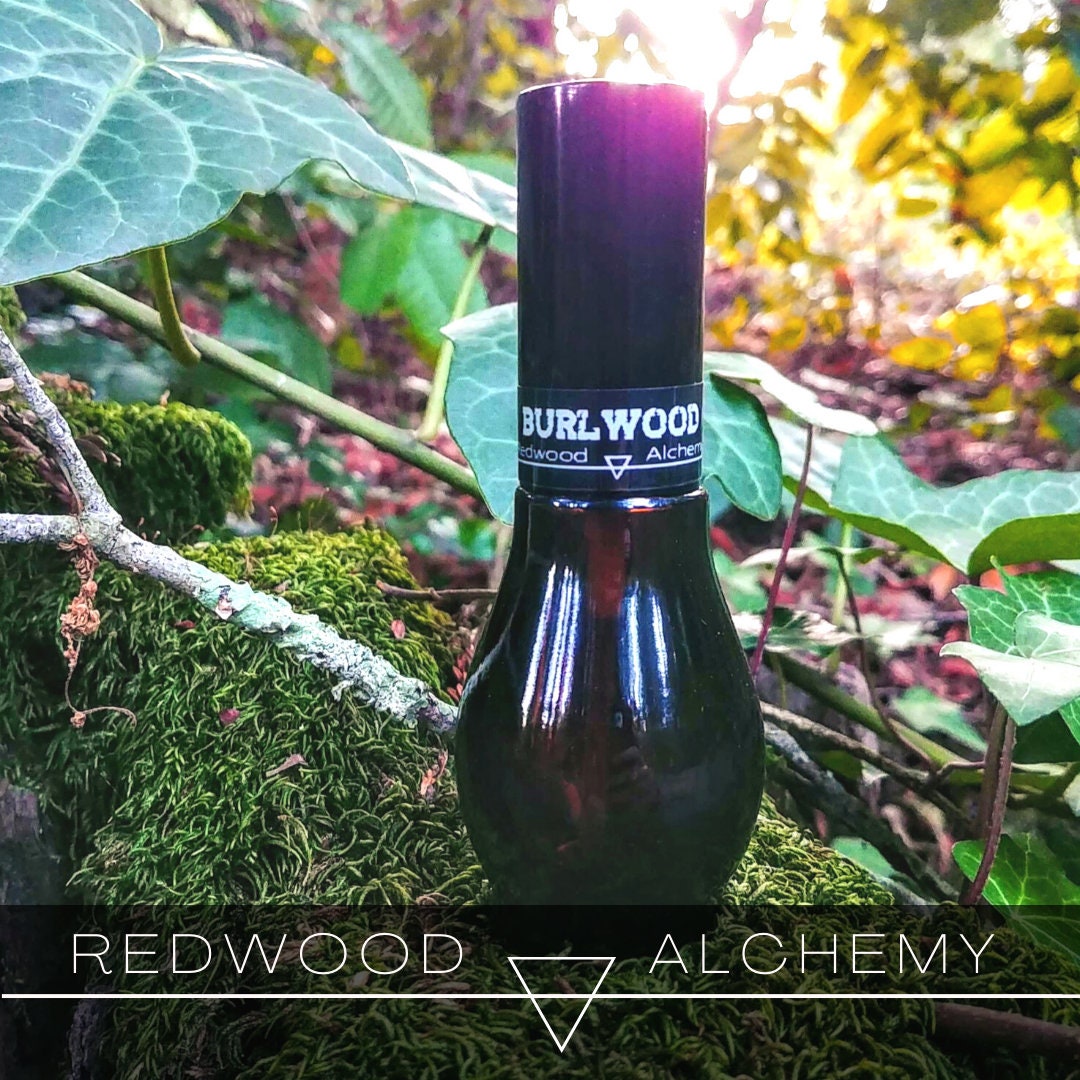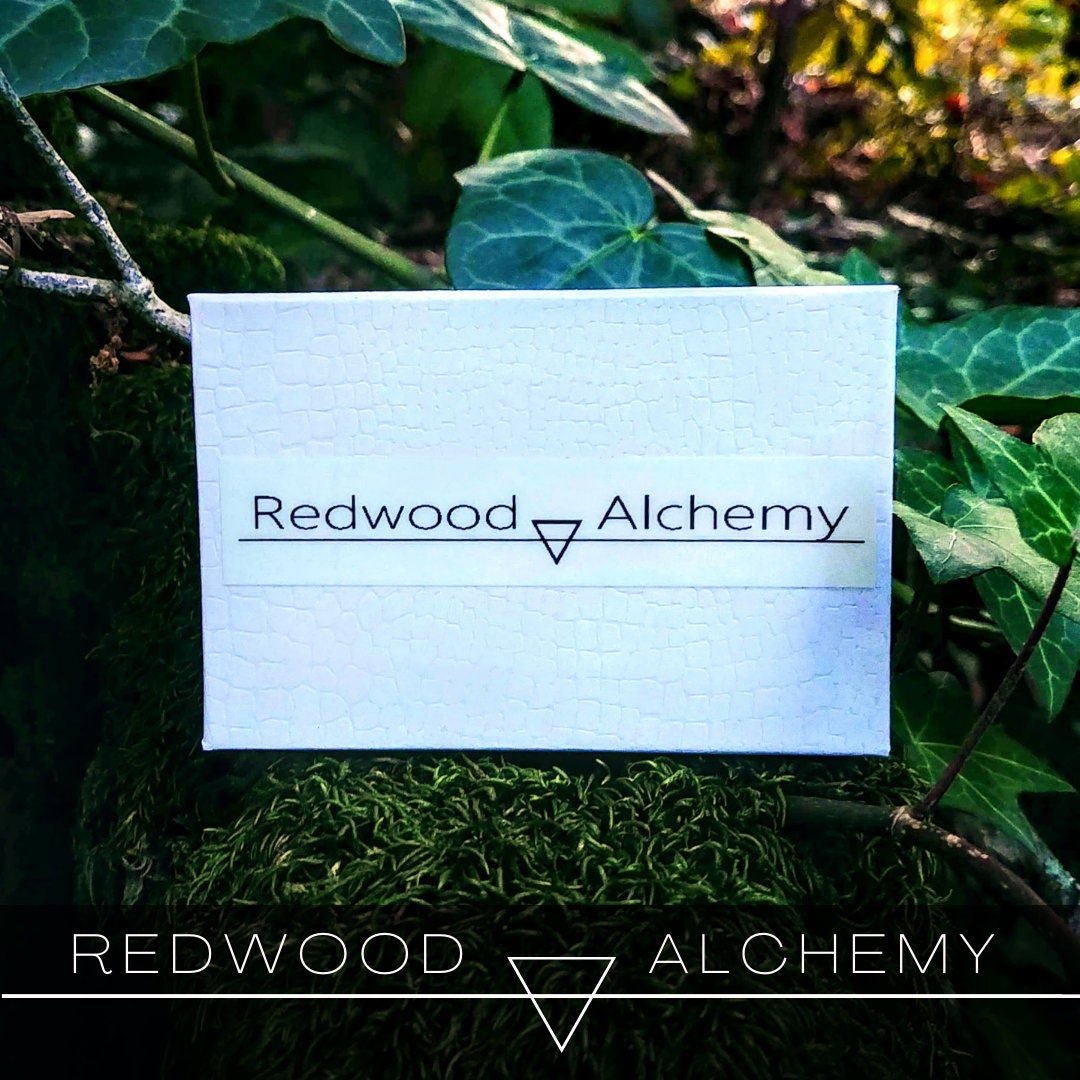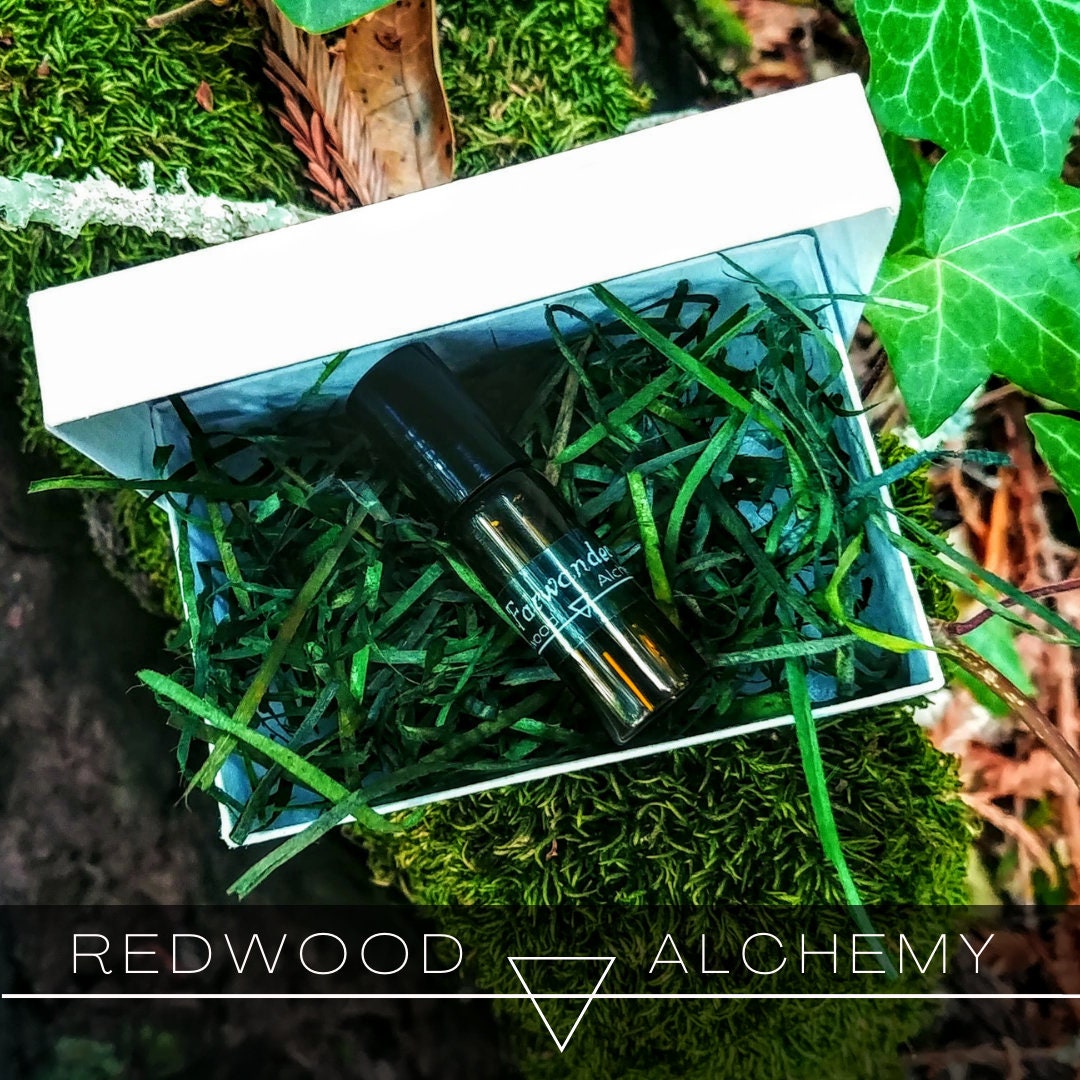 Through The Sands Of Time
One of the myriad things I love about Indie Perfumes is how they can transport you to new worlds and back through time and Anubis is a directly sweeping fragrance back through the sands of time to a royal funeral in Ancient Egypt. Quite a few precious resins make up this blend and my nose clearly detects the almost lemony frankincense amplifying above them all with various dry herbs and a hint of salt. The promised papyrus is the last note to leave me 15 hours later and this was exactly what I was hoping for when I ordered this mini sample bottle- a well researched scent experience not of this century.
Gilded Fragrance!
This Anubis scent is so intriguing! It was made to replicate an ancient recipe so it's not what one might expect of modern perfume. Deeply layered, this scent is anything but subtle. It's rich and resinous but in a completely dry way. Sandy, salty heat permeates this scent. It evokes incense smoke and sacred herbs. Not for the faint of heart! A definite must for Kemetic spiritual practice. And anyone who wants a truly unique scent with dark and bitter undertones and a light gilding on top.
Goes The Extra Mile
The Alchemist is so great! I had messaged them about how the Anubis I got the second time (this is my third anubis~) smelled differently than the first and they went the extra mile to work to try to solve why and fix it! They did way more than I expected anyone to, and its wonderful. This set of perfume samples are also wonderful! The scents are so interesting, grassy and naturey and lovely. Anubis will always be my most favorite scent but I love trying out others too! Will always, always come back to this shop.
Amazing and Unique!
An amazing and unique scent! Not for the faint of heart! It is absolutely a warm and dry layered scent. One of my favorite oils. Thank you!!!
Five Stars - Via Etsy
As wonderful as the oil version! And the un named and new scent sample included is amazing! A wonderful blend of ocean crispness and fresh greenery, with a bit of earthiness (like moss and eucalyptus). I don't know the name for this new scent will be, but when it's available in the shop, get it! You'll love it!!